How easy to create, post and pay for your first influencer collaboration? Easy-peasy! We will walk you through it. Follow these steps to carry out your first Influencer collaboration.
Step 1: Set up your account!
First things first – register your company name under "Settings" and add payment details for your credit card under " Payment details," and identify yourself with BankID.
Create your account here: www.beatly.com/signup
Step 2: Create Influencer Lists!
Create your first Influencer list with the name of your campaign in the section "Create new list." You can create as many lists as you like – just make sure to name your lists by different campaign names.
Start searching for influencers that are relevant to your campaign and target audience. You can use filters and keywords to find your perfect ones.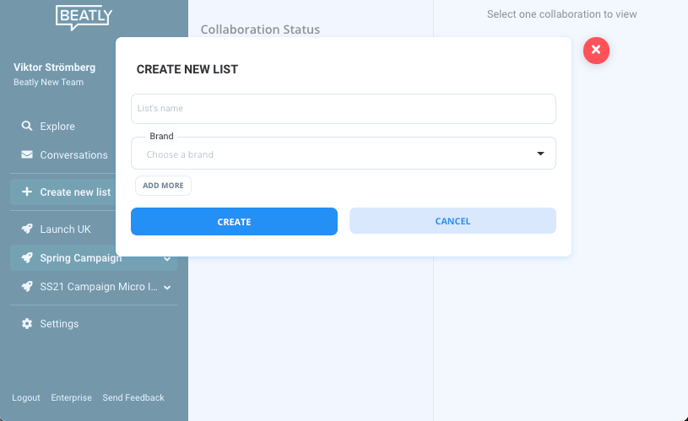 Step 3: Go to Explore and find Influencers
Filters to use:
Name or nickname:
Category: ex. Interior, home styling
Platform: ex. Instagram, TikTok
Country: ex. Sweden
City: ex. Stockholm
Followers: ex. > 10k - 45k
Engagement: ex. >2,4%-5%
Gender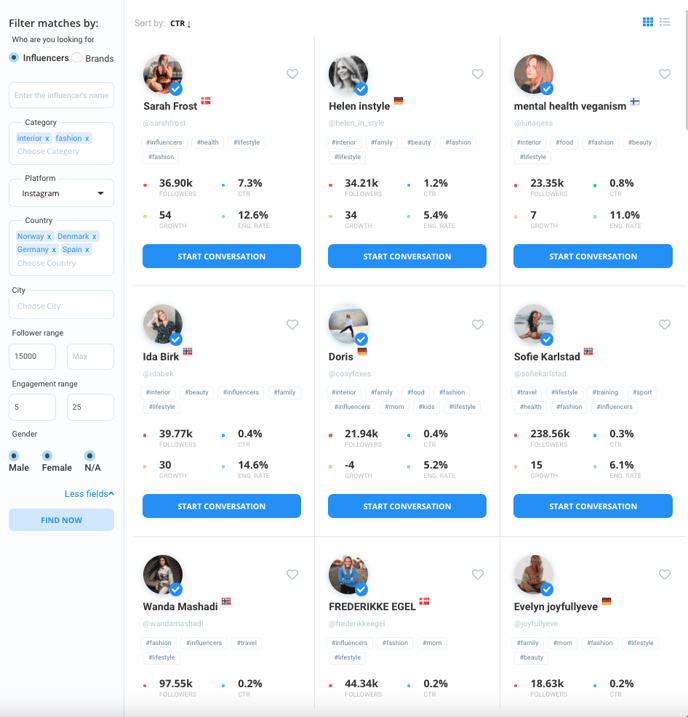 Add your favorite influencers to the campaign list of your choice by ticking the "heart" symbol at the top right corner. Also, if you want to know more about a specific Influencer, just click on their profile and discover more about their audience, engagement, and more.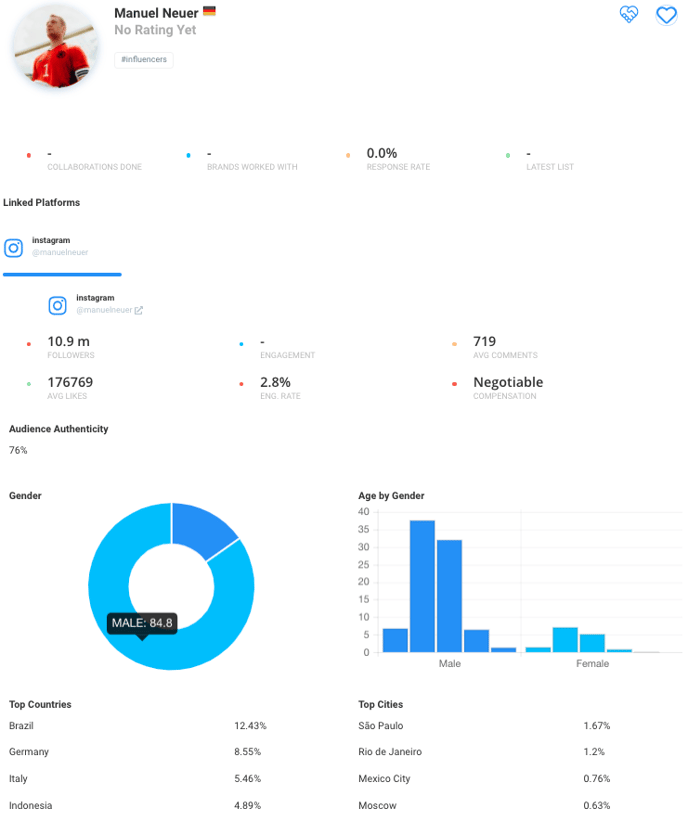 Step 4: Gather all collaboration communication in Beatly
Chat live with Influencers
When you find "the one," – click on "start a conversation" and start chatting live with this specific Influencer. And when the Influencer has read your message, you'll get a "viewed" label above the message. You'll also get noticed as soon as they answer!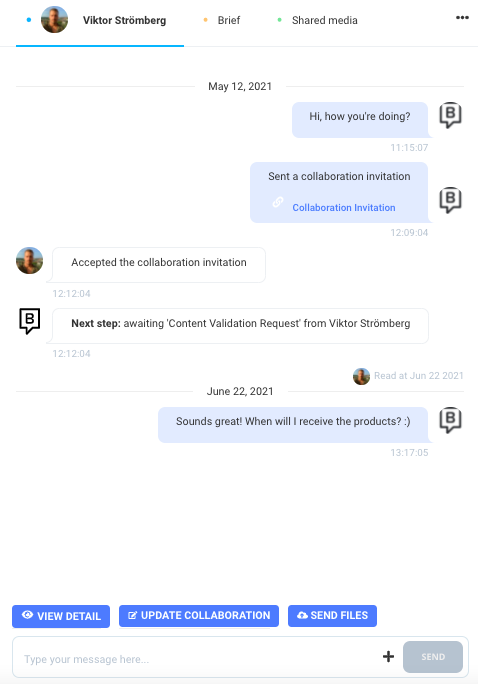 Send a whole bunch of messages – easy and time-efficient
There's plenty of fish in the sea? Send a "Batch of messages" to multiple influencers that fit your campaign! Just click on "Batch message" and send a generic message to multiple people, and you'll get noticed when they answer.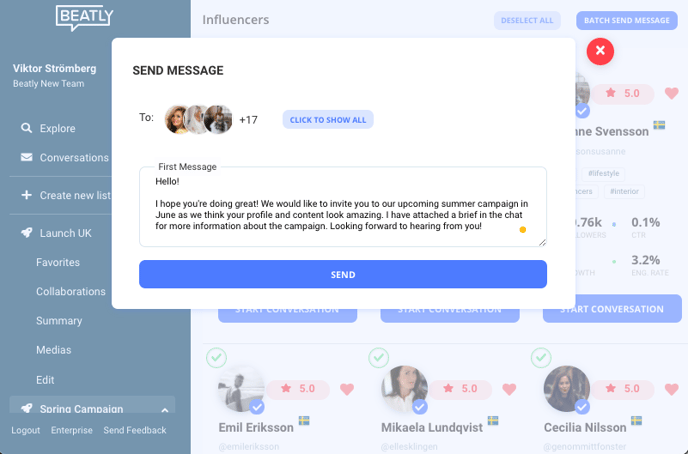 You can find all your Influencer conversations at "Conversations."
Ready to propose?
If you're ready to commit, we have the tools! Right in the chat conversation, you can use the form "Create collaboration" to share your brief, collaboration details, and compensation with the Influencer.
Details about your collaboration
What is the campaign, and how do you want them to promote your product
When do you want them to promote the product
What is your compensation for this collaboration
Add URL of campaign page (you will get a UTM-link to track conversions in Google Analytics)
The Influencer receives your brief in the chat conversation and can "Accept" your offer right then and there. If they have any further questions about the collaboration, they can live chat with you right on the platform. The Influencer can also share drafts on the post by adding files or media into the conversation.
Accept before paying.
The system will message you when they've reported in their post, and you can follow the link to review their post. After viewing the reported content, you can simply accept the report by clicking on "Make payment." You will get a receipt to your email for each collaboration.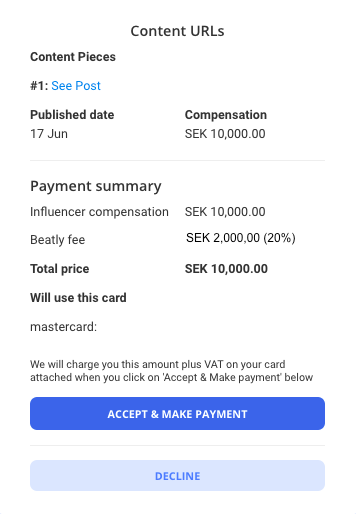 After each collaboration, you can rate your Influencer. Make sure to feedback to them and save your favorite Influencers to your brand profile.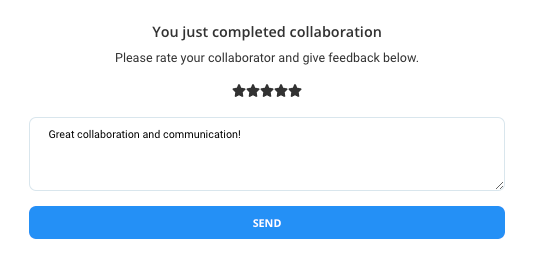 Review completed content
In the section "Medias," you can review all your completed collaborations and the posts connected to your brand campaigns.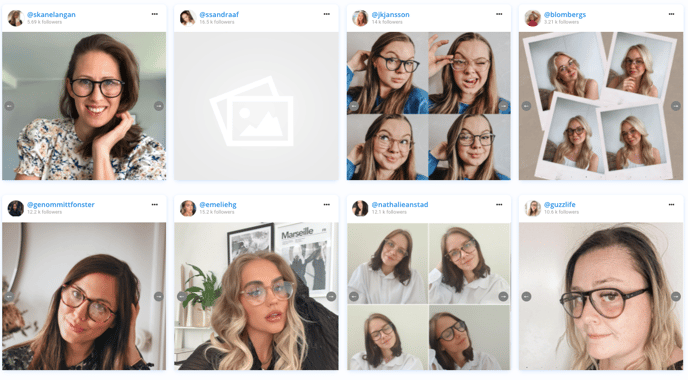 Influencer Marketing has never been so transparent
Once upon a time, it was hard to measure engagement, reach, Click-thru Rate, likes, and comments in the Secret Wonderland of Influencer Marketing. Then came Beatly and made it all transparent.
Discover which Influencer gave you the most value for your money and the ones who didn't fit your profile. Find valuable insights on your collaborations and follow up on targets and KPI's in the "Summary" section.
Measure:
Engagement rate (Average percentage)
Estimated reach (amount of people)
Clicks and Click-thru Rate
Likes (per post)
Comments (on post)
Rating
Cost per post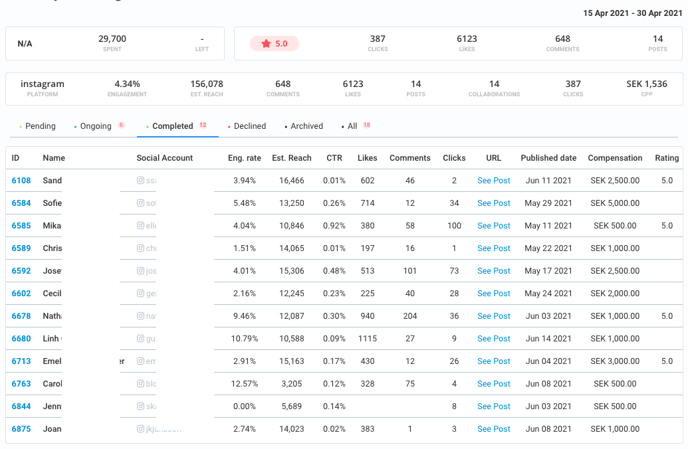 So, are you ready to start your first Influencer Marketing Campaign?
Make sure, to be sure – that your investment in Influencer Marketing is a sure thing!