If the influencers have published IG Stories in the name of the campaign, you may find below steps interesting in order to make sure they've published it (even though it has disappeared, since it only stays live 24 hours).
1) Go to the campaign and press "Show" under the account you'd like to see if he or she has done their IG Stories:

2) Copy the short URL link and enter it in a new tab in the address field. You must add a "+" character at the end of the address. It should look like this:

3) You will now end up on the statistics page where we measure all clicks and which platforms and countries they are from. It should look like this: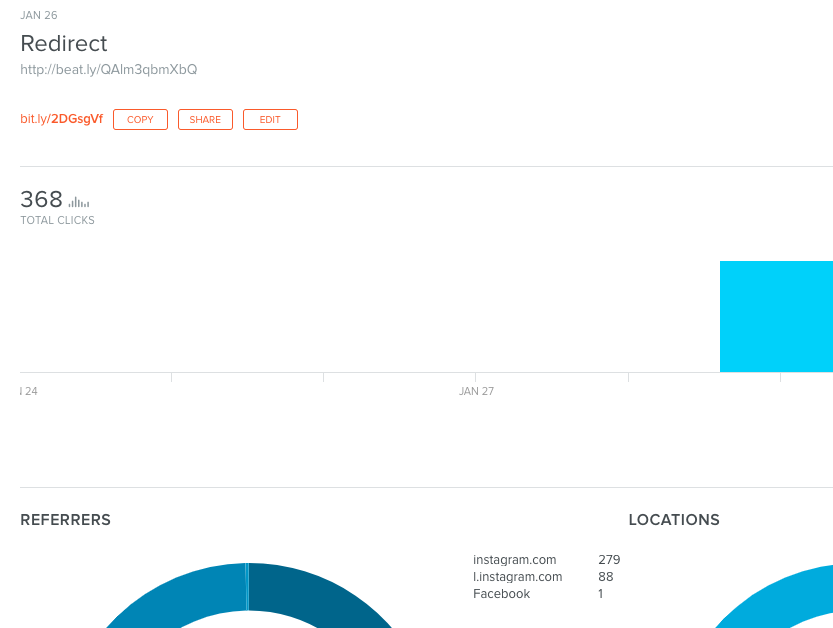 4) Under "Referrers", you are able to verify if the profile has done their IG Story.

instagram.com = clicks from this source are only from IG Stories ("Swipe Ups")
i.instagram.com = clicks from this source come from Instagram (link in profile)
If you have clicks under the source "instagram.com", the influencer, in other words, have successfully published their IG Story and used his or hers unique link as "Swipe Up".

Tips #1: IG Stories almost always pulls more clicks than "link in bio".

Tips #2: Enable notifications and stay logged on the Instagram app, so you'll get a notification once influencers have tagged your business account in their IG Stories, so you wont miss seeing it!
Tips #3: Under the campaign, see which publish dates each influencers have chosen, and simply go to their Instagram profile on that day to see the Story once it has gone live!